Meet the team behind Starlis!
---

Daniel 'Aikar' Ennis
CEO/Senior Software Engineer
https://aikar.co
Daniel leads the primary vision and development behind the company's products and services, and handles business related tasks. Daniel has been an active community based online gamer for over 10 years and has a strong passion for developing new things for others to enjoy.
Daniel received inspiration from former iContact CEO Ryan Allis to finally step up and take the leadership role in 2013 after reading Ryan's success story about iContact.
Daniel is still with iContact, and operates Starlis in the spare time.
---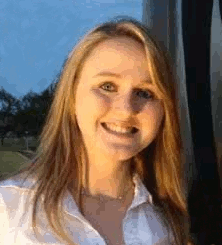 Krystal 'Krysyy' Rodenbeck

Community Manager/HR/Social Media/Recruiting

Krystal handles a majority of the tasks that would be considered non-technical or directly business related, such as managing the community through events, engagement and setting goals for the players to work towards. She manages a few teams underneath her for various aspects of Empire Minecraft such as the Contributors, Build and YouTube teams. She is responsible for defining and refining the rules for Empire Minecraft, and recruiting and managing the staff team that enforces those rules.
---
Starlis also has a few volunteer contractors who share our passion and want to help us create a better service, and we greatly appreciate their effort!